Trust Structure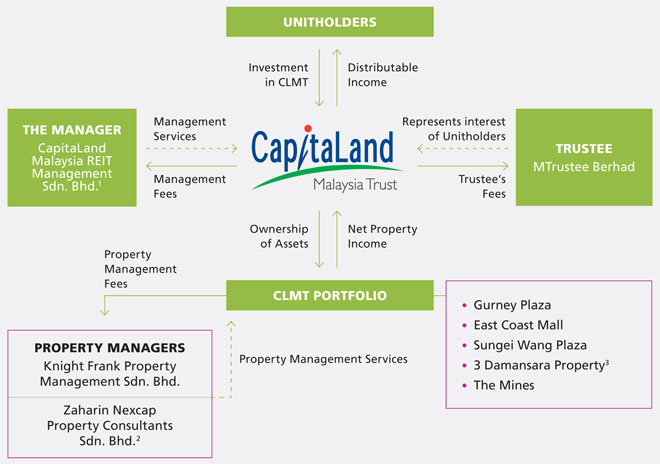 Formerly known as CapitaLand Malaysia Mall REIT Management Sdn. Bhd. The Manager holds a Capital Markets Services Licence issued by the Securities Commission of Malaysia for the regulated activity of fund management in relation to asset management restricted to real estate investment trust.
Zaharin Nexcap Property Consultants Sdn. Bhd. only manages CLMT's interest in Sungei Wang Plaza.
Refers to 3 Damansara and 3 Damansara Office Tower.